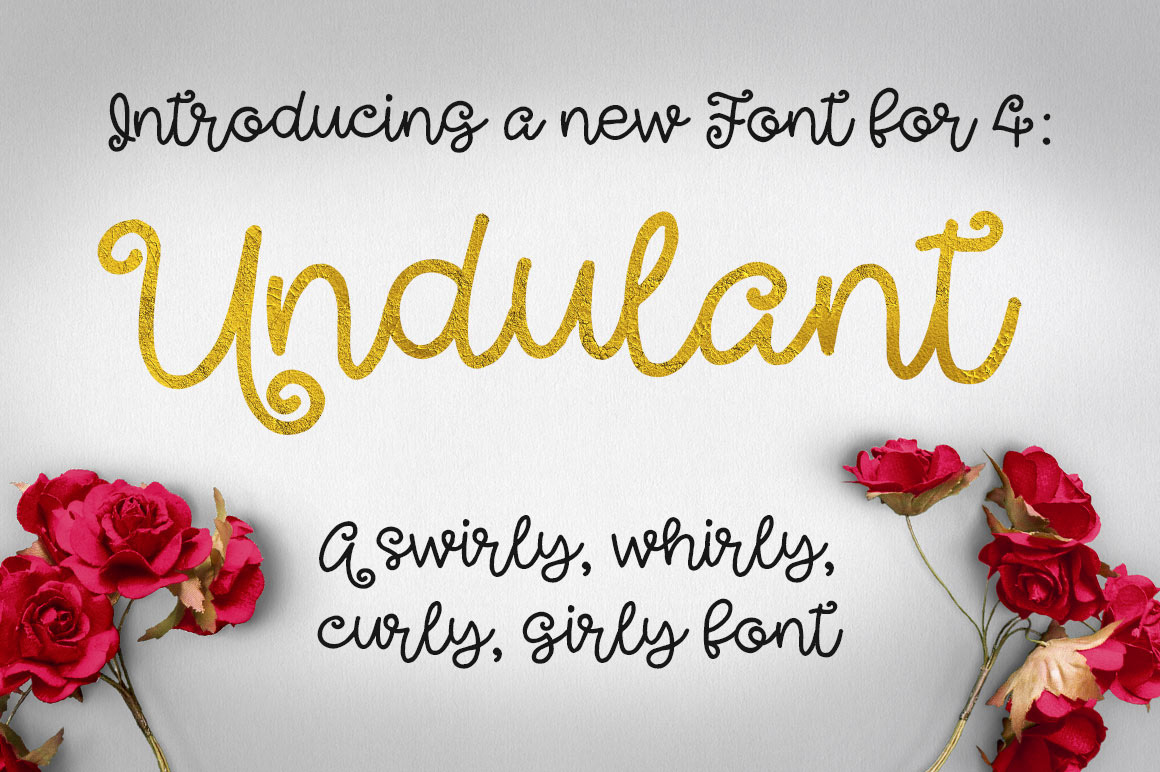 It's swirly, twirly, curly, and very girly: it's Undulant!

I drew up this font quite a while ago, and for some reason, it got set aside and lost. I'm willing to bet I saw a shiny object. Or a squirrel. At any rate, I discovered it nearly complete while I was cleaning up my computer, and I really liked it!  I decided to not do too much cleanup on the lines, so they have a bit of a rough edge (though they're still smooth enough for paper and vinyl cutters). And since there's only one alphabet, instead of my usual bunches of alternates, I'm adding this one to my "Font for 4" collection!
- OTF and TTF font files
- Uppercase A-Z, lowercase a-z, numbers 0-9
- A hearty bunch of punctuation, including weirdos like the copyright symbol
- Over 200 accented characters for foreign language support
- Over 330 characters total
- Fully Unicode/PUA encoded for easy Character Map & Glyphs panel access
Why are my "Font for 4" fonts only four bucks? A couple of reasons: [A] Everybody loves a bargain, and [B] they take a little less time to make and have fewer features than my regular fonts. That's not to say that these are bare-bones: they all still have full separate uppercase and lowercase alphabets, numbers, all standard punctuation, and around 200 accented characters for foreign language support!