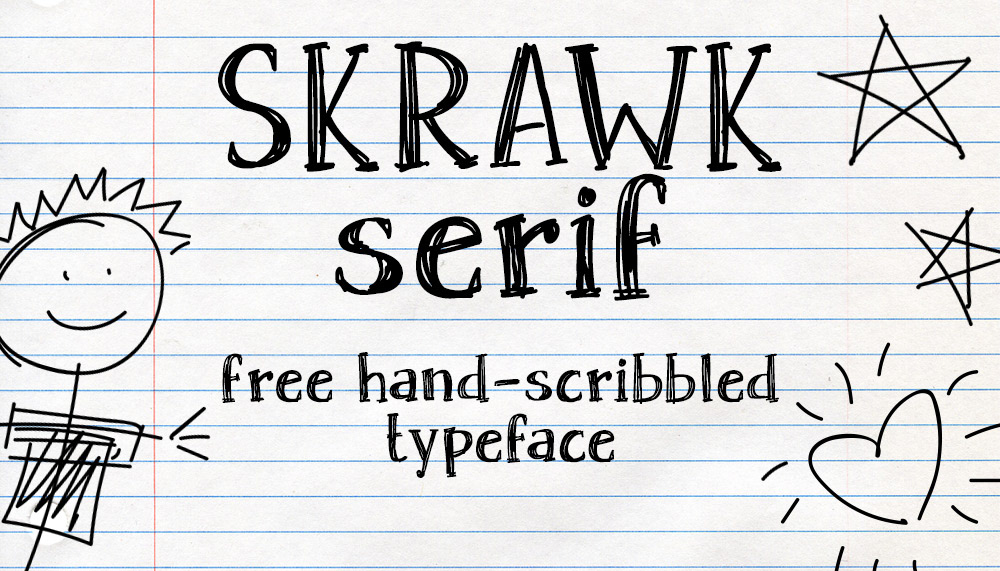 In my ongoing journey of teaching myself to use my new font-creation software (
Type 3.2
, and loving it), I've previously created letters, saved them as JPG files, then used Type's
trace
feature to get them into font form. It's worked well, but sometimes it doesn't trace as accurately as I would like. 
For this one, I've used Type's
import vector
option for the first time. It allows me to save my letters in Illustrator as SVG files, then plop them into Type with all of the original points and lines and curves intact. And I have to say, I love it!  It allowed me to make far more in-depth characters with cutouts galore, and all of the Illustrator-created weirdness remained perfectly intact.
I, personally, find serif faces to be a little more serious and stodgy in general. I figured the world needs more lighthearted serif options. You may ask, will there also be a Skrawk Sans at some point?  Maybe. Depends on how I feel. 
As usual, Skrawk Serif is free for personal and commercial use!