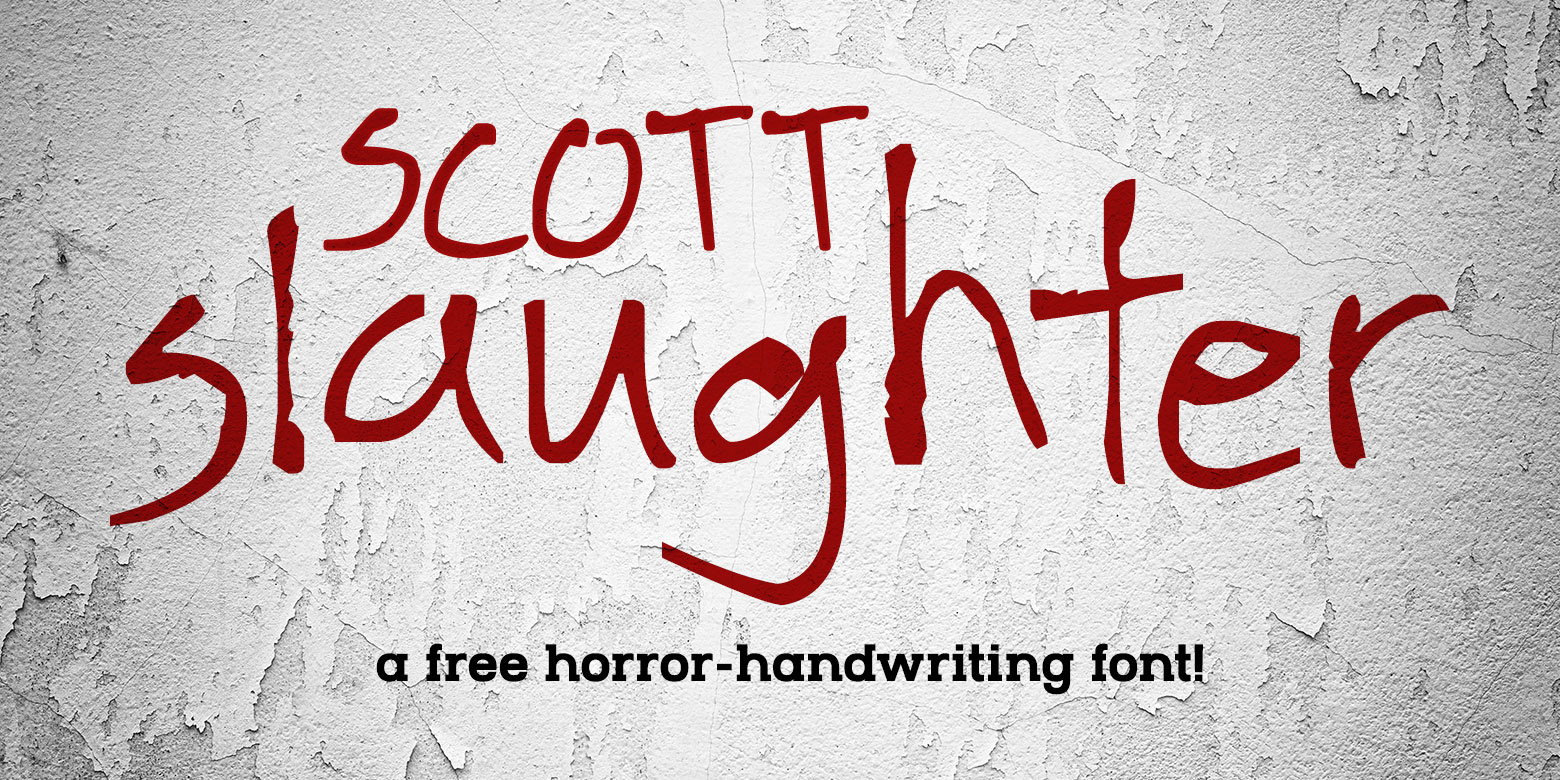 This is my husband Scott's handwriting. He hates it, but I think it's awesome! (Though I have told him, "You have the handwriting of a serial killer.")
I've gone light on the promo images because this is a freebie, but the font itself certainly isn't light! It's packed with over 300 accented characters for language support, as well as the usual: A-Z, a-z, 0-9, and a bunch of punctuation.

This freebie includes my updated free font commercial license, which allows unlimited projects, web conversion and use, broadcast, and more. See the included license document for details!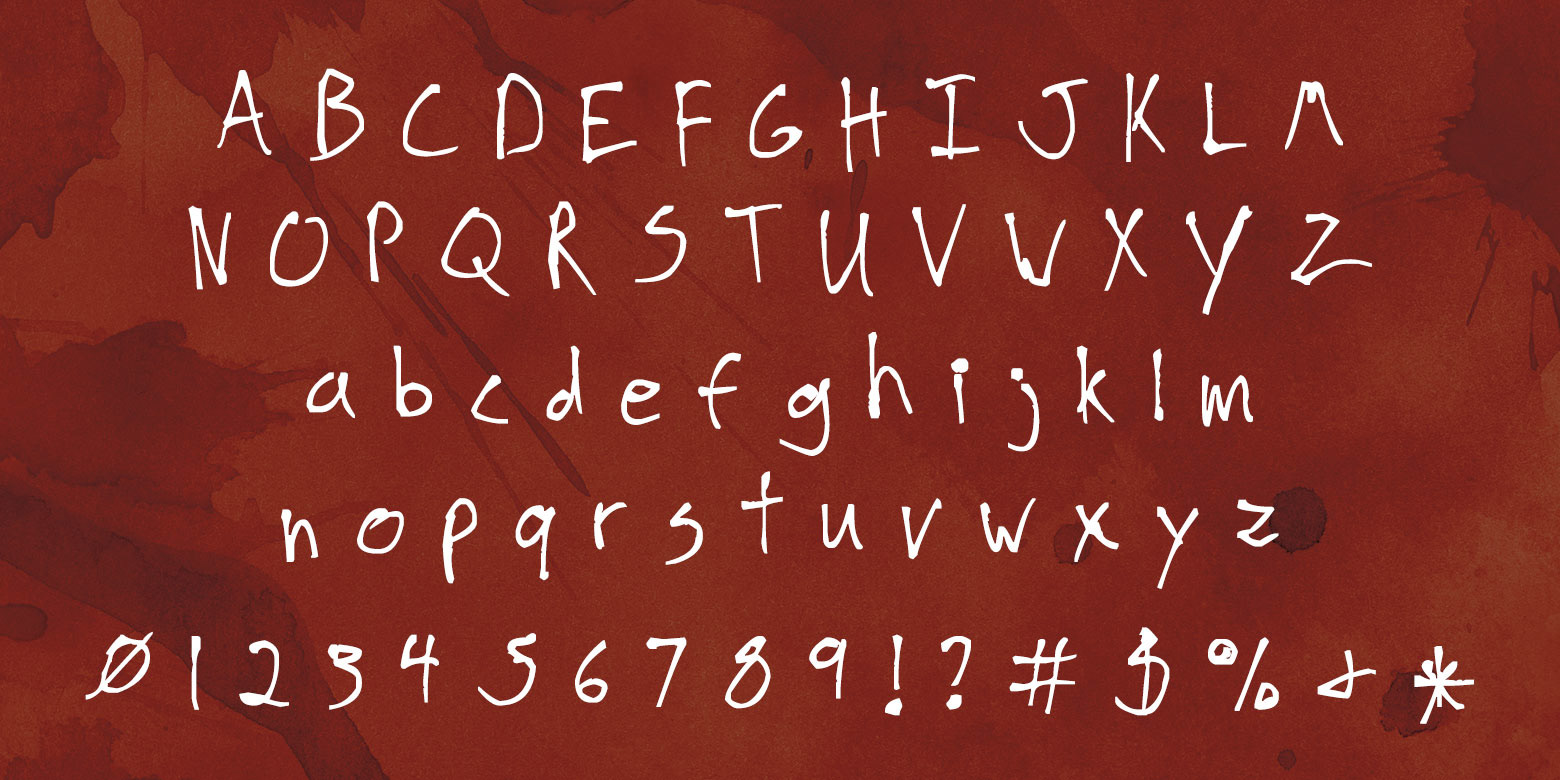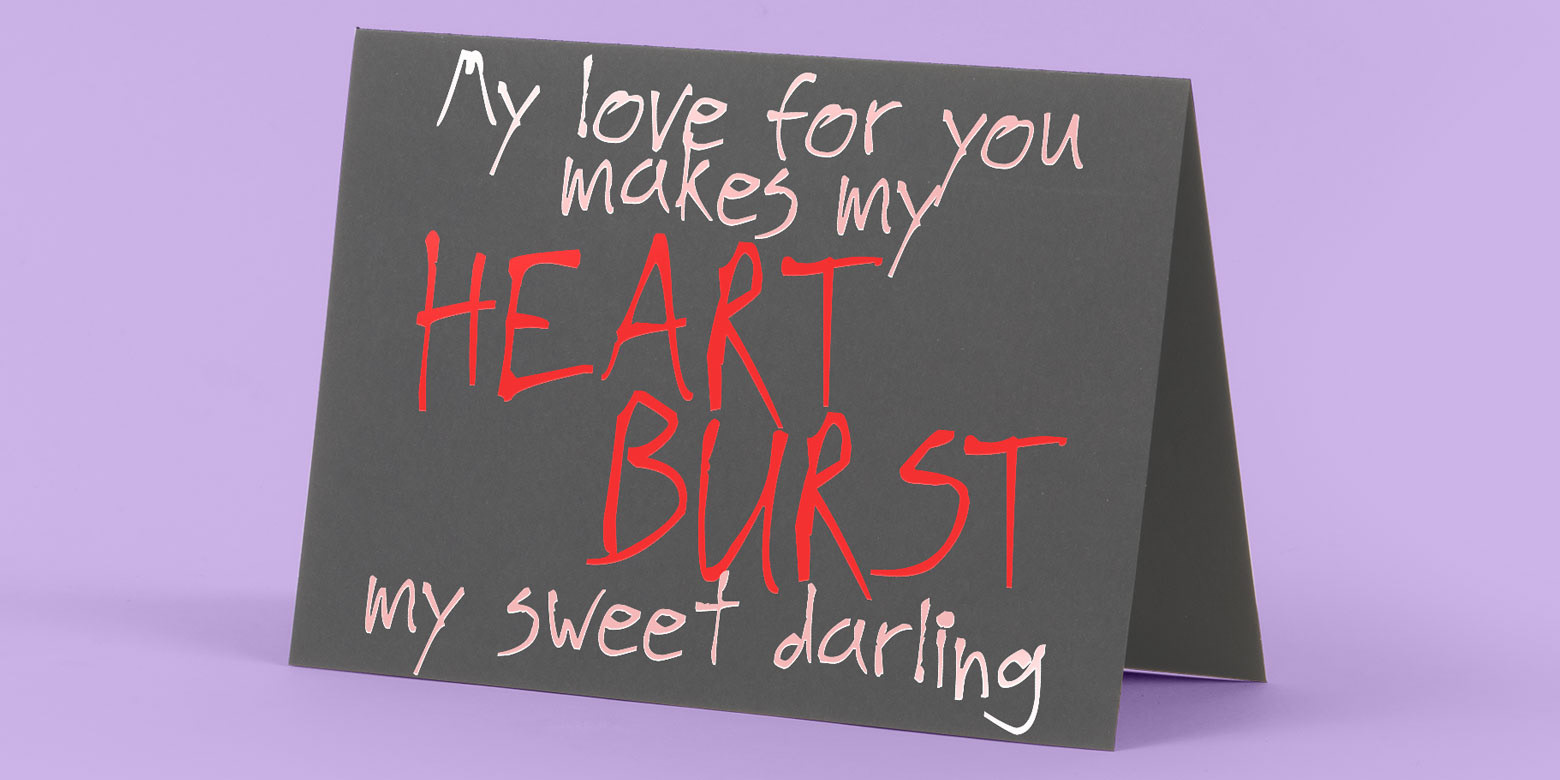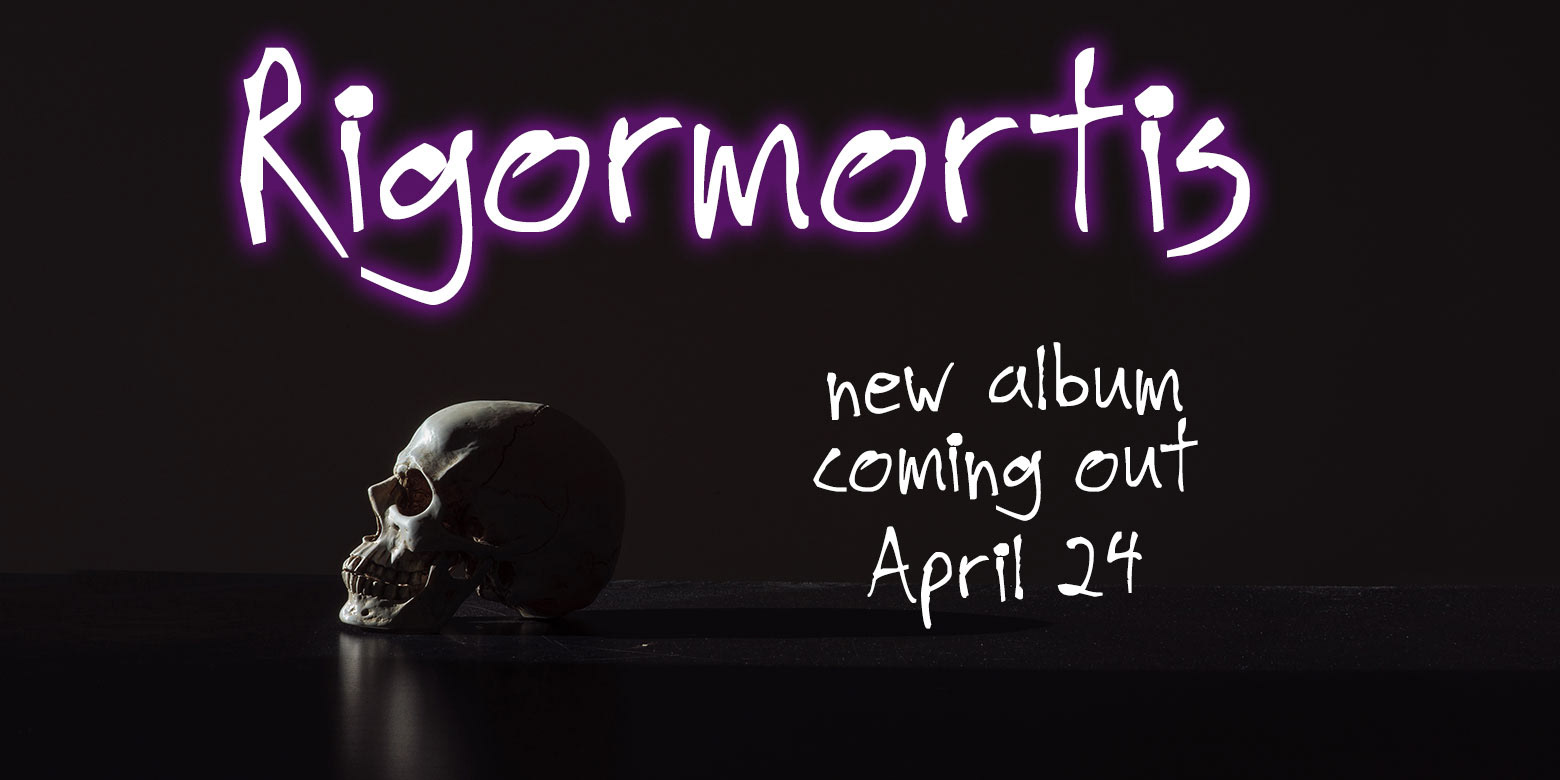 (Google Drive link, ZIP file - contains OTF font file and PDF license file)