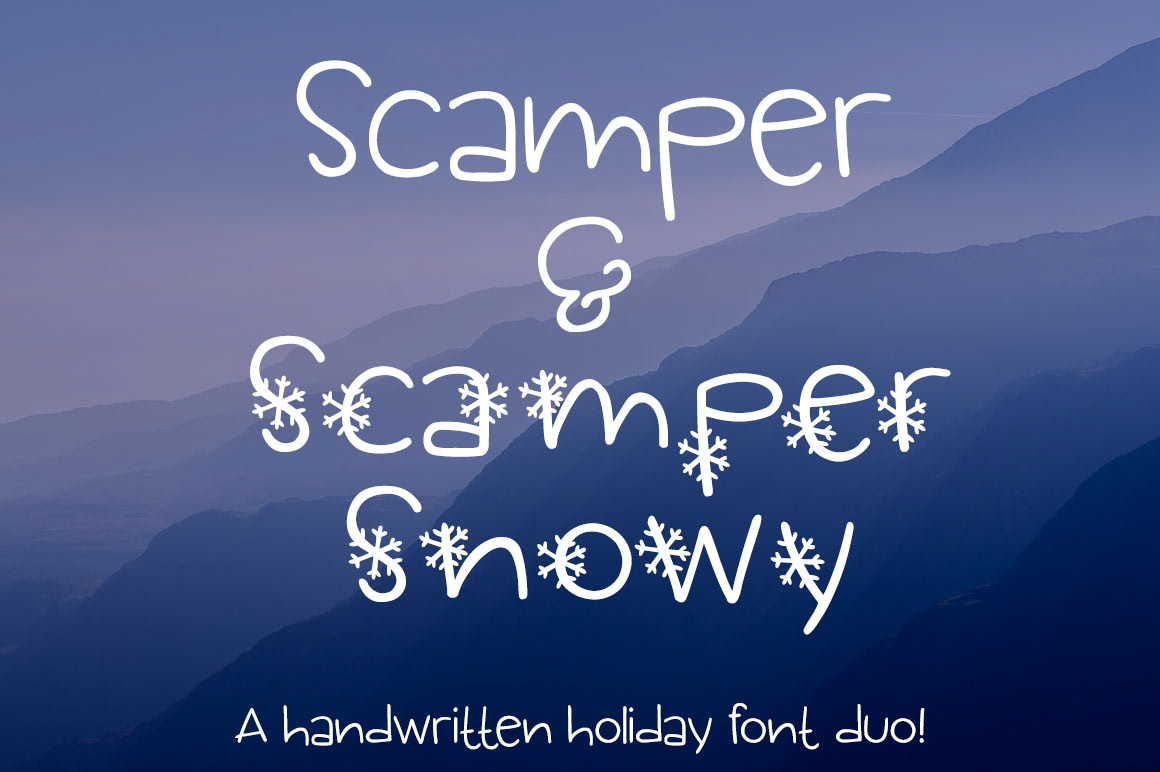 It's been a while since I put a freebie out there, so . . . how about a PAIR of freebies?
Here are Scamper Regular and Scamper Snowy!  Scamper Regular is a cute hand-written font with a full set of uppercase and lowercase, numbers, and punctuation.
Scamper Snowy kicks it up a notch by adding snowflakes to all of the letters and numbers of Scamper Regular!
Use it for all of your winter holiday projects -- it's
free
for both personal and limited commercial use!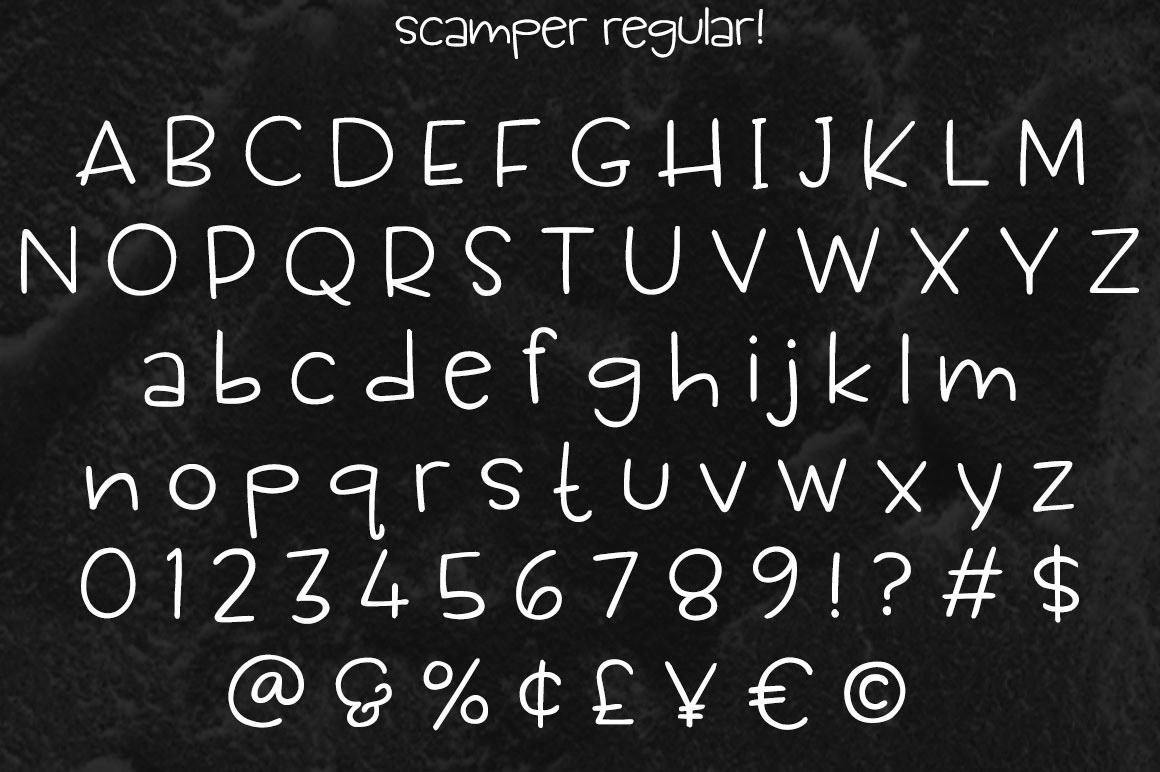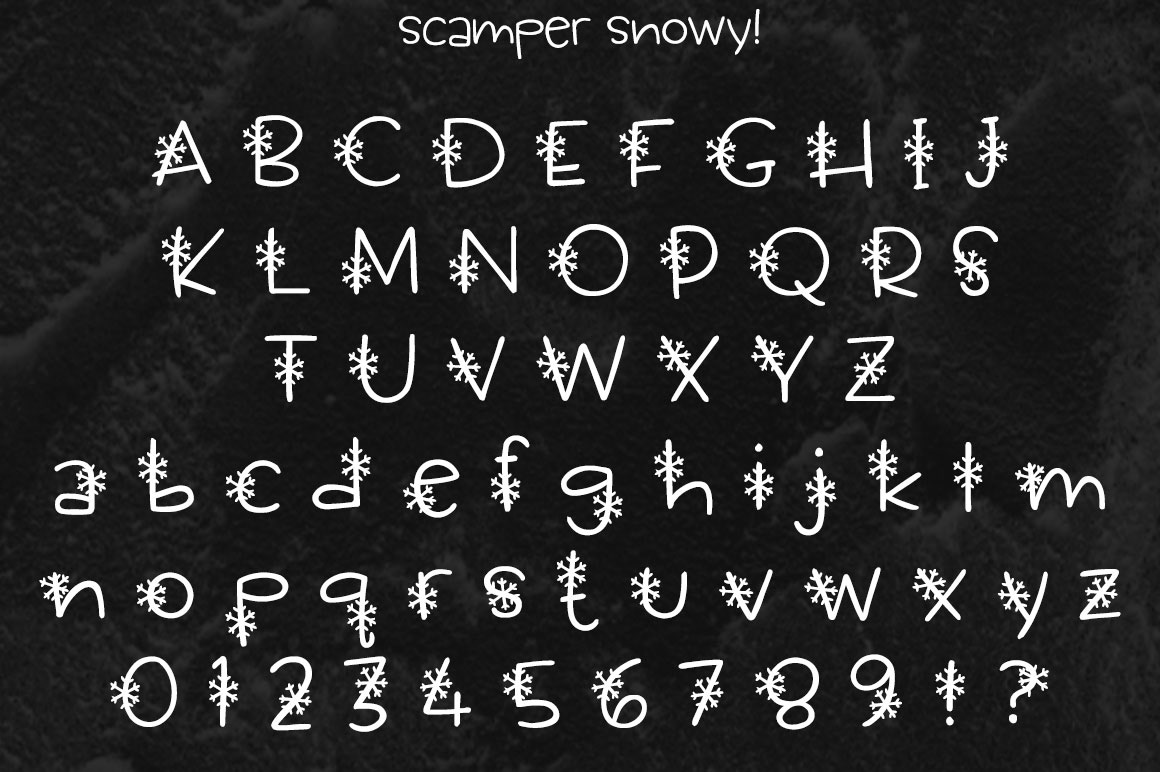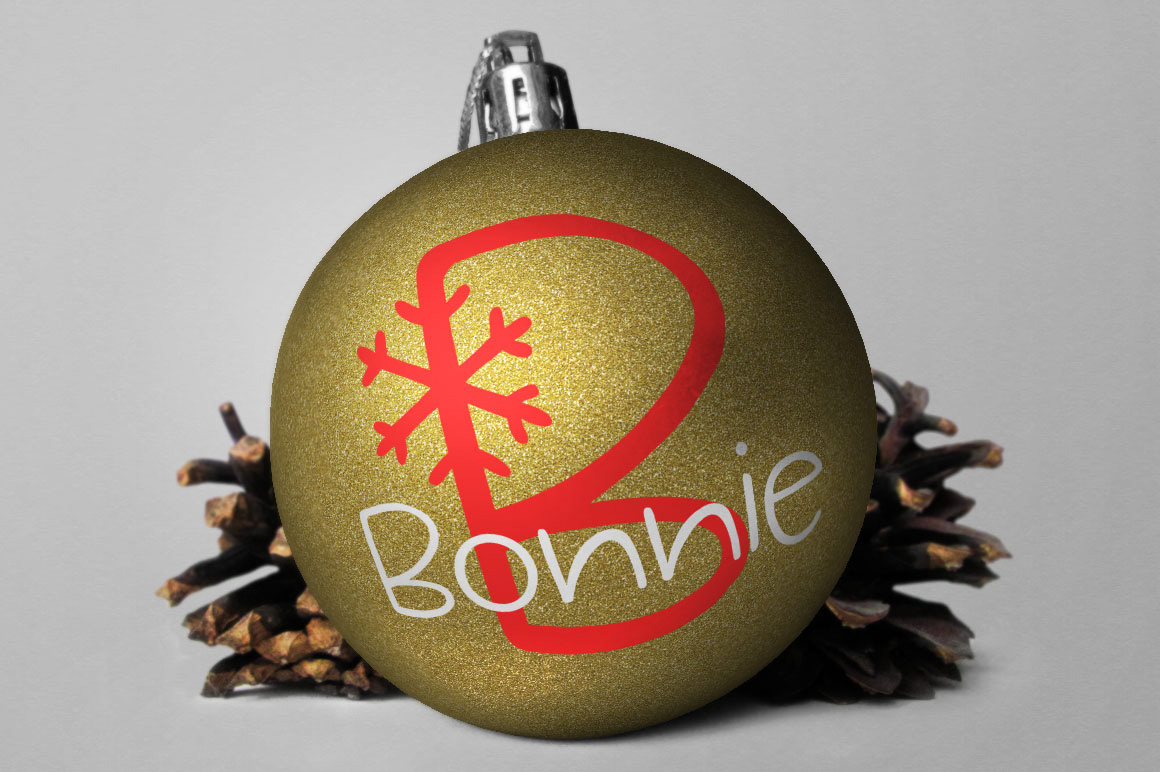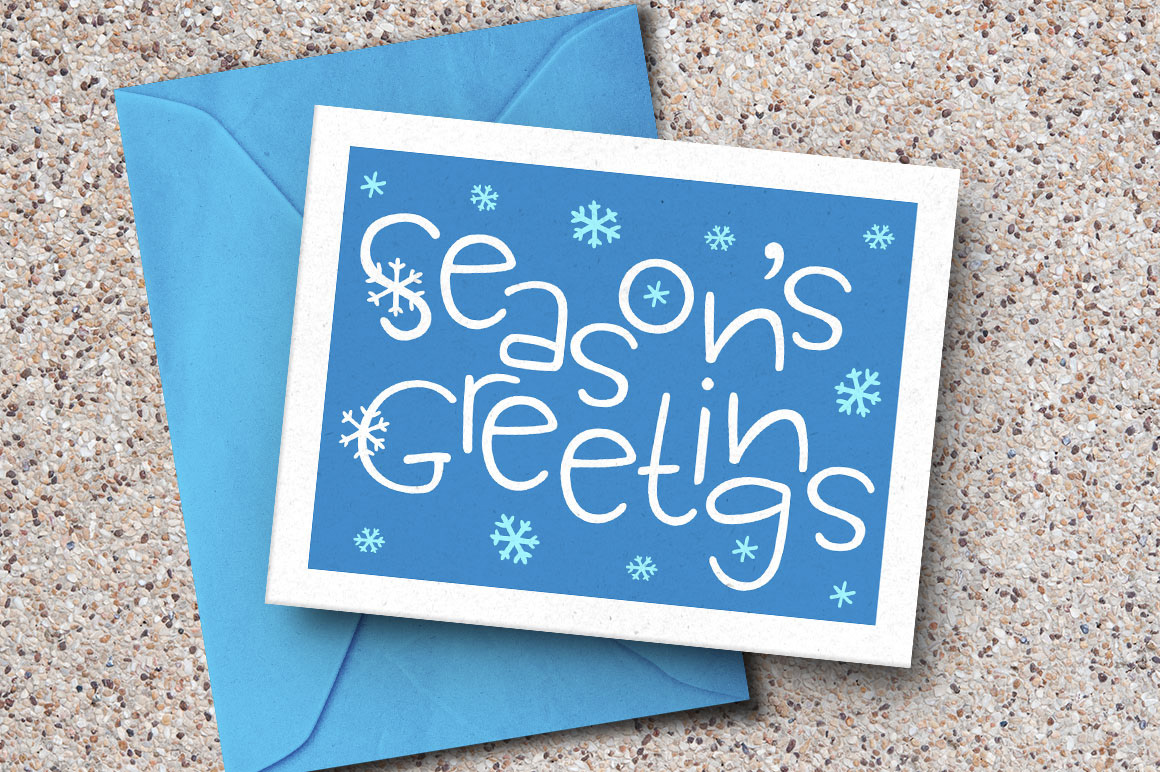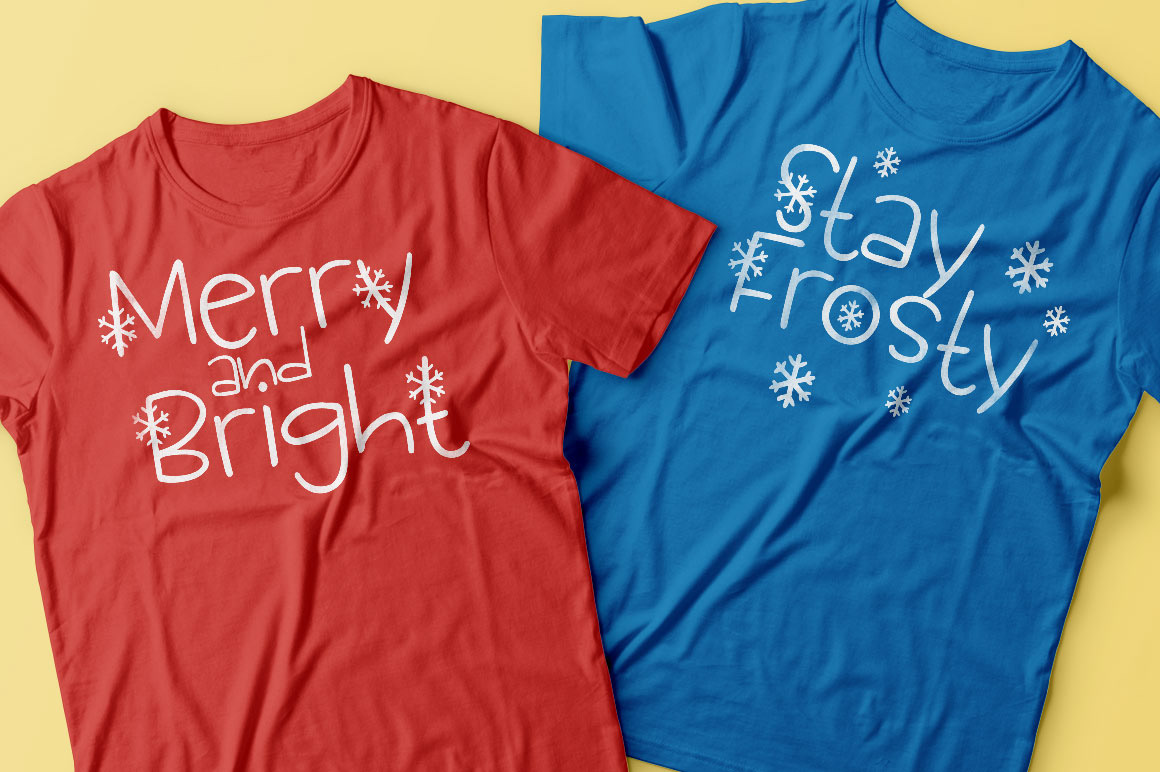 (Free for personal and limited commercial use - see included license for details.)
Want even MORE Scamper? Get the full 5-font family! Cleaner, sharper, and each style has over 300 accented characters for language support.
Note: My included license requires prior written authorization in order to post this freebie on another site. 
Please get in touch if you'd like to re-post these fonts!