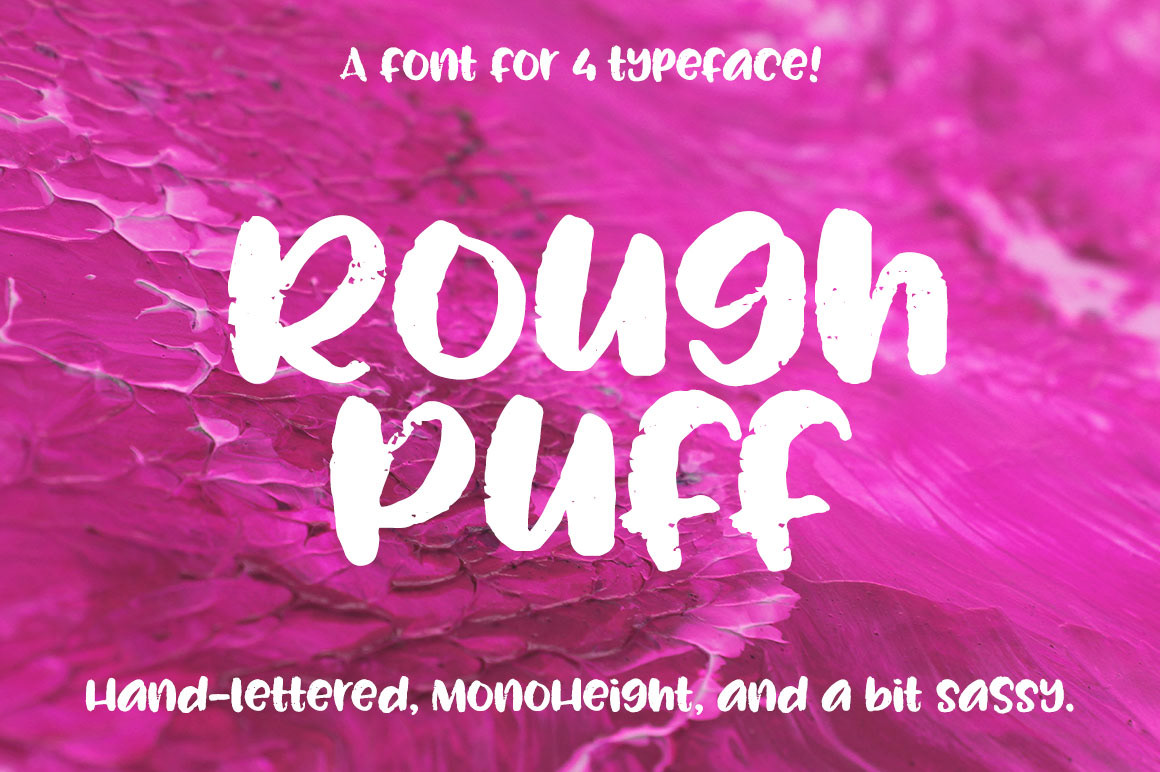 It's kind of cute, but it's kind of rough . . . like a kitten with claws. Like a puppy that bites. Like a cupcake when you're gluten-intolerant. It's Rough Puff!
Most of my typefaces are taller and thinner, so I wanted to go with something a little more round and plump. But to keep it from becoming too darling, I drew the letters with a textured brush to give them a tougher edge. Rough Puff's lowercase letters are sized tall so they can be mixed and matched with the uppercase to give a unique handwritten look.
And since I drew a couple of matching wreaths to use in my sample images, I'm including those two wreaths for free!
Rough Puff includes:
- OTF and TTF font files
- Uppercase A-Z, lowercase a-z, numbers 0-9
- Standard punctuation marks, including weirdos like the copyright symbol
- 200 accented characters for foreign language support - Over 300 characters total
- Fully Unicode/PUA encoded for easy Character Map & Glyphs panel access
- Two bonus wreaths included in both SVG and PNG format
Why are the "font for 4" typefaces only four bucks?
A couple of reasons: [A] Everybody loves a bargain, and [B] they take a little less time to make and have fewer features than my regular fonts. That's not to say that these are bare-bones: they all still have full separate uppercase and lowercase alphabets, numbers, all standard punctuation, and around 200 accented characters for foreign language support!