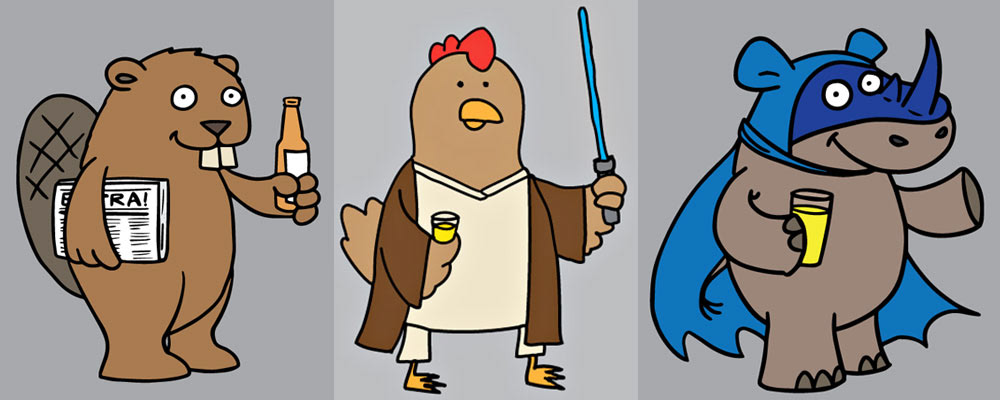 HOLIDAY DOODLES
Holiday Doodles was a cartooning project that ran from 2012 through 2016. It started out as daily drawings on a whiteboard at work, then moved to index cards, then moved online in late 2013. The concept was to combine two or more weird, obscure, or little-known holidays in a cartoon every day.
I learned a lot about obscure holidays (and there are many I can now name off the top of my head), but I also developed a consistent art style. In 2015, my base drawings moved from paper (scanned in, moved to Illustrator to become vectors and for coloring) to digital (drawn in Photoshop with a Wacom tablet, then moved to Illustrator).
I also created my own font for the project, the most recent version of which
I give away for free
to anyone else who wants to use it.
I retired the comic in 2016, because there were other creative avenues (like font creation) I wanted to pursue, and the every-day nature of Holiday Doodles was preventing that. The archives are all still up at
HolidayDoodles.com
, but bear in mind that some doodles can't be used year-to-year, because some holidays are on a set date (Star Wars Day, always May 4) but some roam around the calendar on a specific day of the week (International Tuba Day, always the first Friday in May).
Below are some of my personal favorite comics. :)