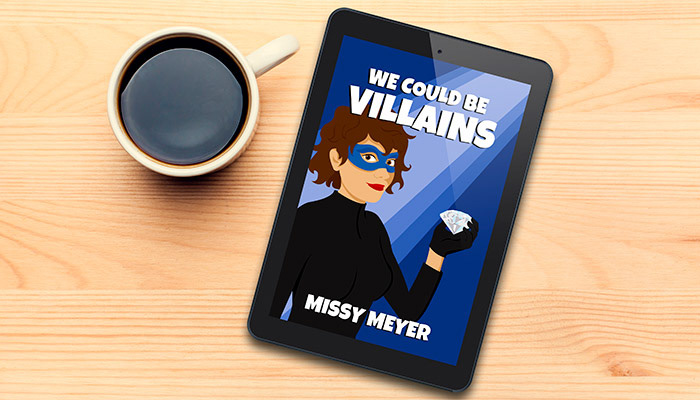 This is the cover for my own first novel,
We Could Be Villains
. I originally designed a different cover, but it turned out to not quite read as
chick-lit
 as I wanted it to — a number of readers were surprised that it was more of a romance with superheroes, instead of a straight-up superheroes book.
I started out by creating a model in the
Daz 3D Studio
, using the default female model with the default hair. I just needed something as a base that I could draw on top of. Once I had my model posed the way I wanted, I did a test in a more cartoonish style to see how I liked it. Then I moved on to the final version, which was done by creating shapes using the pen tool in Illustrator.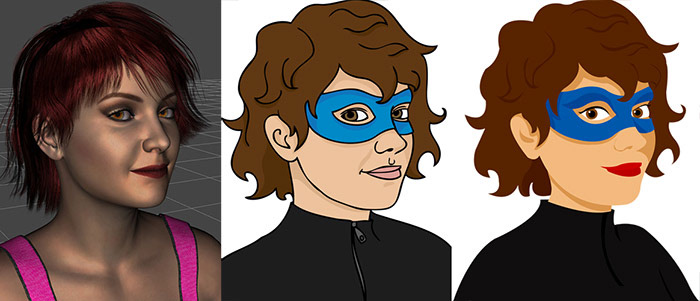 I actually don't hate the cartoon style in the middle, but for this particular application, I prefer the simpler lines of the final version.
I created a second model for the body, with the hand in the right position to hold the diamond. I wanted her outfit to be tight-fitting, so I just rendered the model naked: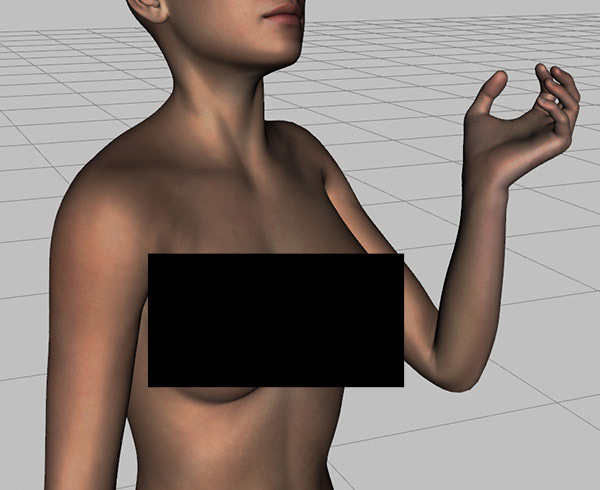 FYI, the base models are rendered pretty much like Barbie dolls. Although Daz does have upgraded … parts.
The hand was illustrated in two parts — the front of the palm and the three front-facing fingers, and then the rest. The diamond is on a layer in between. All told, there are 34 layers in the illustrator file for this drawing.