Zooky Squash - a hand-lettered typeface with extras!
Zooky Squash has a minimum of eight options for every letter, so they can be mixed and matched to get a hand-lettered look.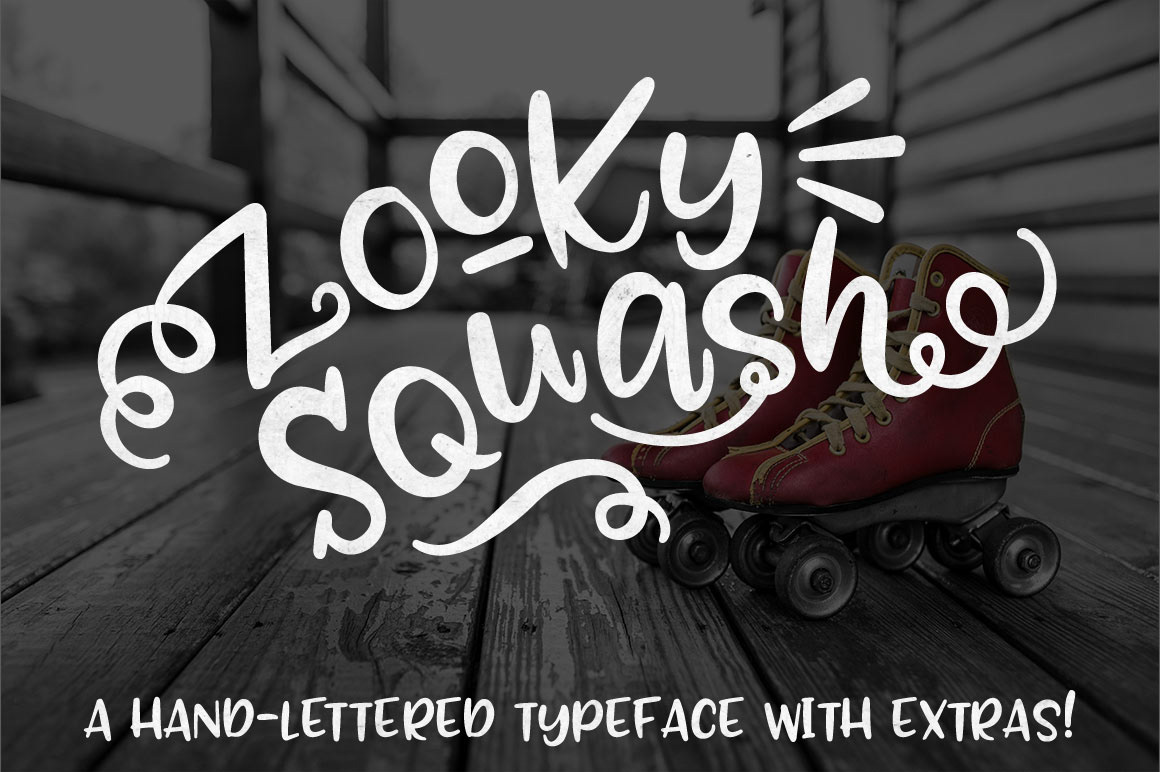 Introducing Zooky Squash, a fun hand-lettering style typeface with TONS of alternates!
This typeface started off large, and kept getting larger, until I'd created a minimum of EIGHT different options for each letter! Every letter comes in: standard uppercase, standard lowercase, alternate uppercase, alternate lowercase, small caps, uppercase entry swash, lowercase entry swash, and lowercase terminal swash.
As always, Zooky Squash also includes tons of punctuation, and over 200 accented characters for multiple language support: English, French, Spanish, German, Polish, Romanian, Portuguese, Swedish, Finnish, Norwegian, Danish, Esperanto, Czech, Dutch, Welsh, Filipino, Turkish, and more!
The letters can be mixed and matched to create the look of a hand-lettered piece. Check out the example images -- all characters on the photo images are included in Zooky Squash!
Zooky Squash includes:
* Both OTF and TTF file formats
* Over 600 glyphs total
* Over 200 accented characters for multiple language support
* Coded OpenType features: stylistic alternates, small caps, swashes, and ligatures
* 19 lowercase letter ligatures (bb, cc, dd, ee, ff, gg, ll, mm, nn, oo, pp, rr, ss, tt, zz, th, sh, fl, ft)
* Over 40 additional dingbats for flourishes
* Printable PDF guide of all characters and how to find them
* Fully PUA encoded for easy character map access
Not sure how to access the alternate characters? Check the included PDF guide, or:
Adobe Photoshop: Window ^ Glyphs
Adobe Illustrator: Window ^ Type ^ Glyphs
Adobe InDesign: Window ^ Type & Tables ^ Glyphs
Microsoft Word: Insert ^ Symbol ^ More Symbols
Windows: Start Menu ^ type in "charmap"
Mac: Edit ^ Special Characters ^ Character Palette