Succulent: a hand-lettered font
Succulent is a tall, skinny, double-uppercase font in the style of modern hand-lettering. Includes a second font file full of little catchwords and repeating border patterns!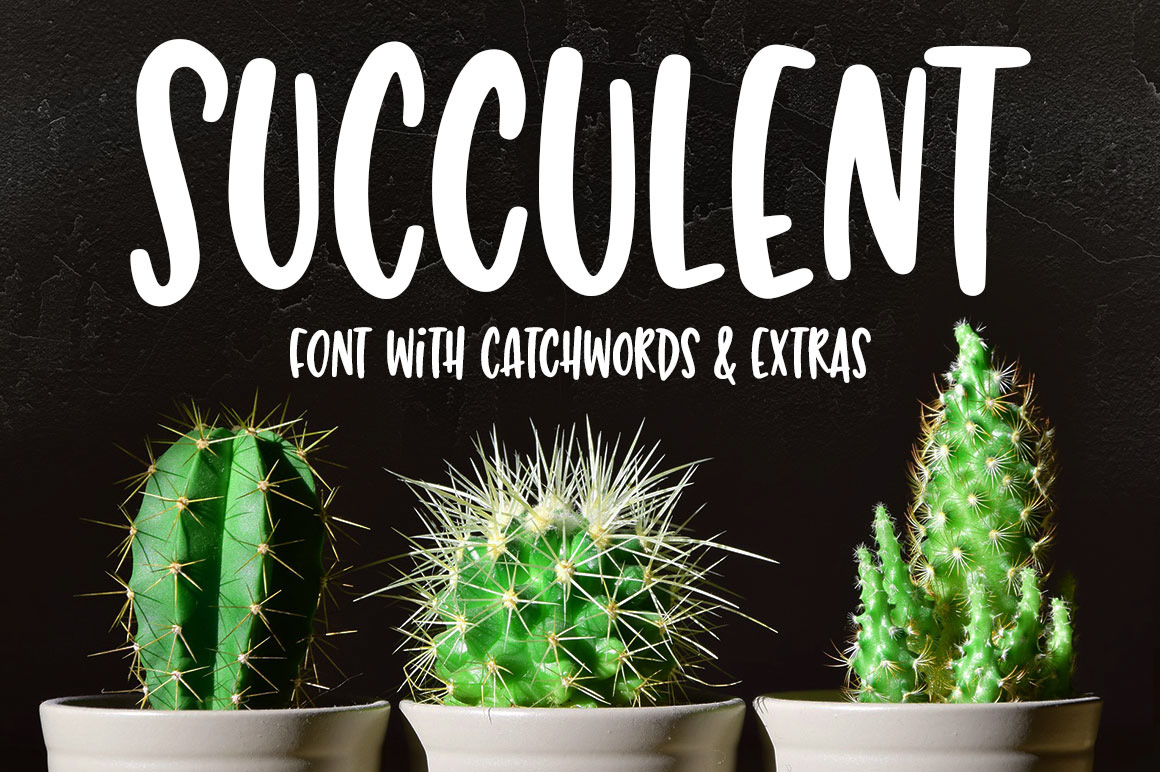 Introducing Succulent, a new hand-lettered font! This double-uppercase, tall and skinny font has a fun bounce -- perfect for cute, fun, all-ages projects!
You'll also get Succulent Catchwords -- a set of small words like THE, AND, OF, and many more. And they aren't just in English -- there are also catchwords in Spanish, French, German, and Portuguese!
Also included in the Succulent Catchwords file are a baker's dozen of repeating patterns. Just type the letter a few times, and make a cool border as long as you want! (See the included PDF guide for a map of which letter to type for which pattern or catchword!)
Succulent also contains over 350 extended characters from the Latin-1, Latin Extended-A, Latin Extended-B, and Latin Extended Additional character sets, for tons of language support.
Your Succulent download includes:
- Succulent (OTF and TTF file formats)
- Succulent Catchwords (OTF and TTF file formats)
- Handy PDF guide to the catchwords, patterns, and extras
Font features:
- Standard characters A-Z, a-z, 0-9, and lots of punctuation
- Over 350 extended characters from the Latin-1, Latin Extended-A, Latin Extended-B, and Latin Extended Additional sets
- Assorted little catchwords in English, Spanish, French, German, and Portuguese
- Extra underlines for the catchwords
- 13 repeating border patterns
- Fully PUA-encoded for easy access with Character Map/Font Book