Starch Raw: a free rough version of Starch!
Starch Raw is the rough, unrefined letter set from my Starch Regular font. It's free for personal and limited commercial use!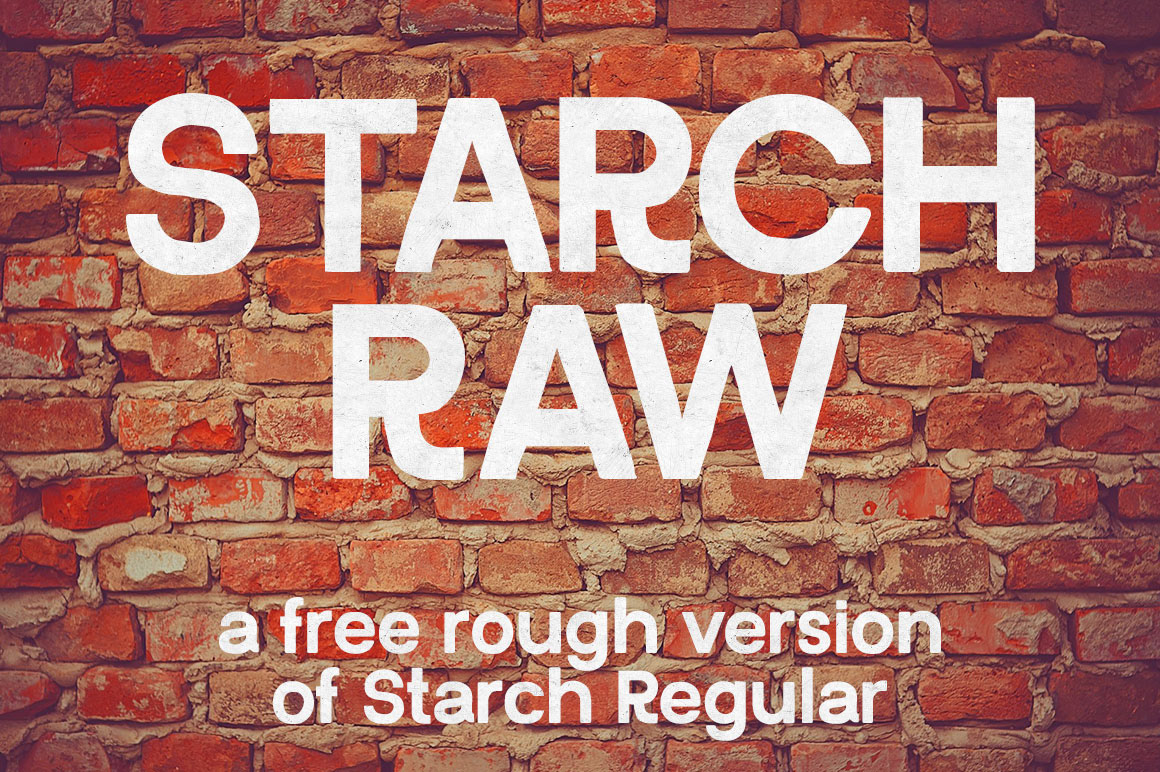 Recently, I finished working on
the huge STARCH font family
. It was very different from the stuff I normally do, I love it, and I'm already using it on tons of projects. When I created it, I drew the letters, imported them, then used them as guides while I basically rebuilt everything from scratch in my vector-based font creation program.
As I was cleaning up my files, I found a backup save that was just the letters as they were imported in from my original drawing. Not cleaned up; not rebuilt in my font program; not squared up to any guidelines. So I threw a very (VERY) rough kerning on that set of letters and created an 11th member of the Starch family: Starch Raw!
Some of the curves are wonky. Many of the lines are lumpy. Lots of the corners are gently jacked up. And a lot of the kerning and spacing could be much better. But this little fella has a charm all its own!
I'm releasing Starch Raw under my standard freebie license, which allows unlimited personal use and limited commercial use (see the included license for details). And if you want more Starch in your life, don't forget to check out the 10-font family!
(Google Drive / ZIP file)
Note: if you would like to post this free font on your own site, my license requires you to contact me for written authorization. This free commercial license limits you to no more than 10,000 copies of any single printed project (t-shirt, book cover, etc.) and/or no more than 10,000 monthly views of any online image (logo, branding, web images) using the font. See included license for additional exclusion details.