Sprightly - a free connecting script font!
Sprightly is a partially-connecting handwritten script font, free for personal and commercial use!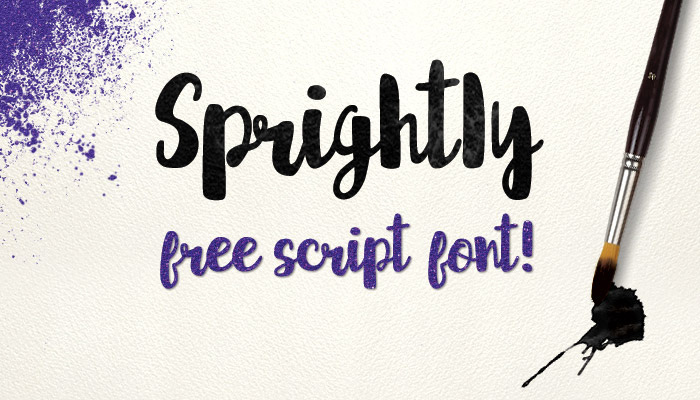 The process of teaching myself fontmaking continues! This time I've created my first script font with connections, using two weights of brushes in Adobe Illustrator. (Not all of the connections are perfect, but I've kerned quite a bit in here. Those fonts with perfect seamless connections? AMAZING. They must take epic amounts of time to create.)
As with all of these fonts, Sprightly is free for personal and commercial use! I'd love to see what you use it in, so feel free to drop me a line with a link to your project!
(Google Drive, .ZIP file)
And a thumbs-up is always welcome! :D