Quintsy: 5 fonts from the same mother!
Quintsy started as a project to make a sans-serif to pair with a script font. It expanded into a set of 5 fun fonts from the same source material!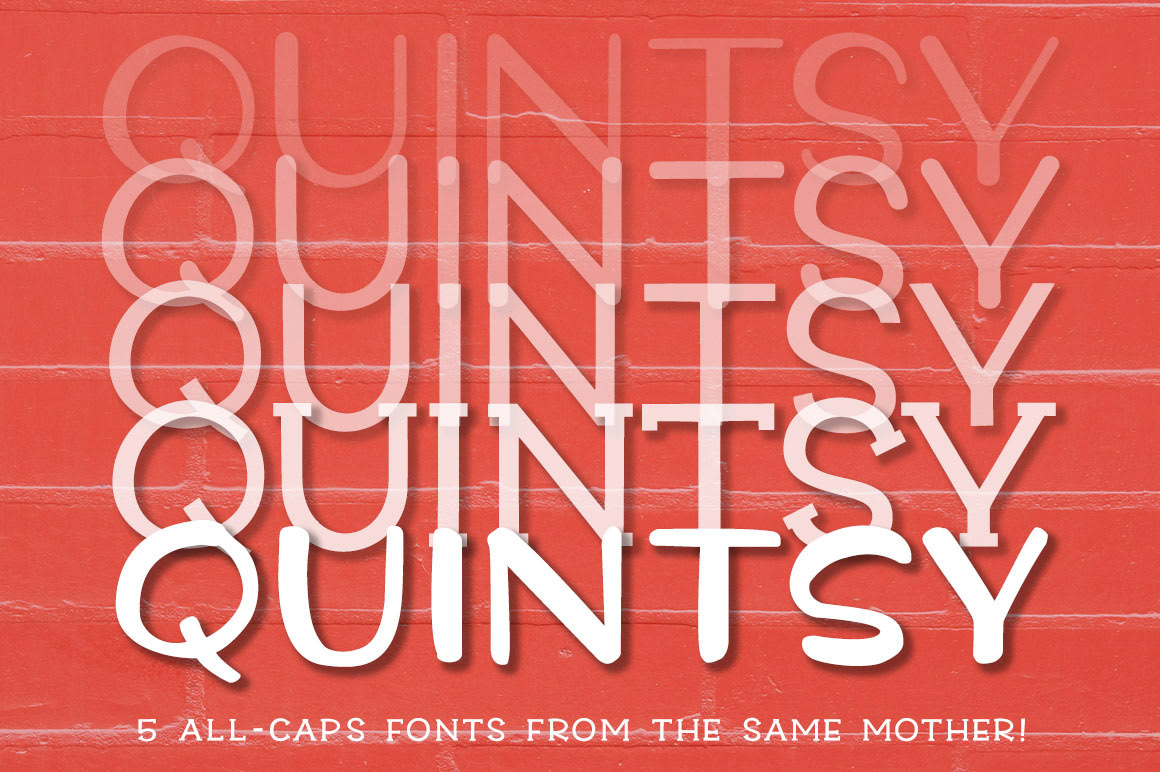 One set of source letters has given birth to bouncing baby quintuplets! In an effort to make a sans-serif font that would pair nicely with my new script font
Virga
, I went through several different iterations from the same original set of drawn letters.

Not all of the results pair well with that one specific script font, but I liked them all! So I'm bundling all five of these fonts up as a family. They're great supporting players, but they can also all stand on their own, and they can pair with each other!

These five fonts are all made up of 100% uppercase letters, with different versions mapped to the uppercase and lowercase keyboard, so you have different options for each letter.

All five Quintsy fonts contain over 200 accented characters for foreign language support (including English, French, Spanish, German, Polish, Romanian, Portuguese, Swedish, Finnish, Norwegian, Danish, Esperanto, Czech, Dutch, Welsh, Filipino, Turkish, and more!)
Your download includes:
- Quintsy Sans, Sans Rounded, Slab, Deco, and Casual
- Each font comes in OTF and TTF file formats
- Each font contains two separate all-uppercase alphabets
- Over 200 accented characters for foreign language support
- Fully PUA-encoded for Character Map / Font Book / Glyphs panel access