Morning Sunset - display script font with alternates!
Morning Sunset is a handwriting display font with a full set of stylistic alternates for that hand-lettered look. Designed to look great straight, or angling upward!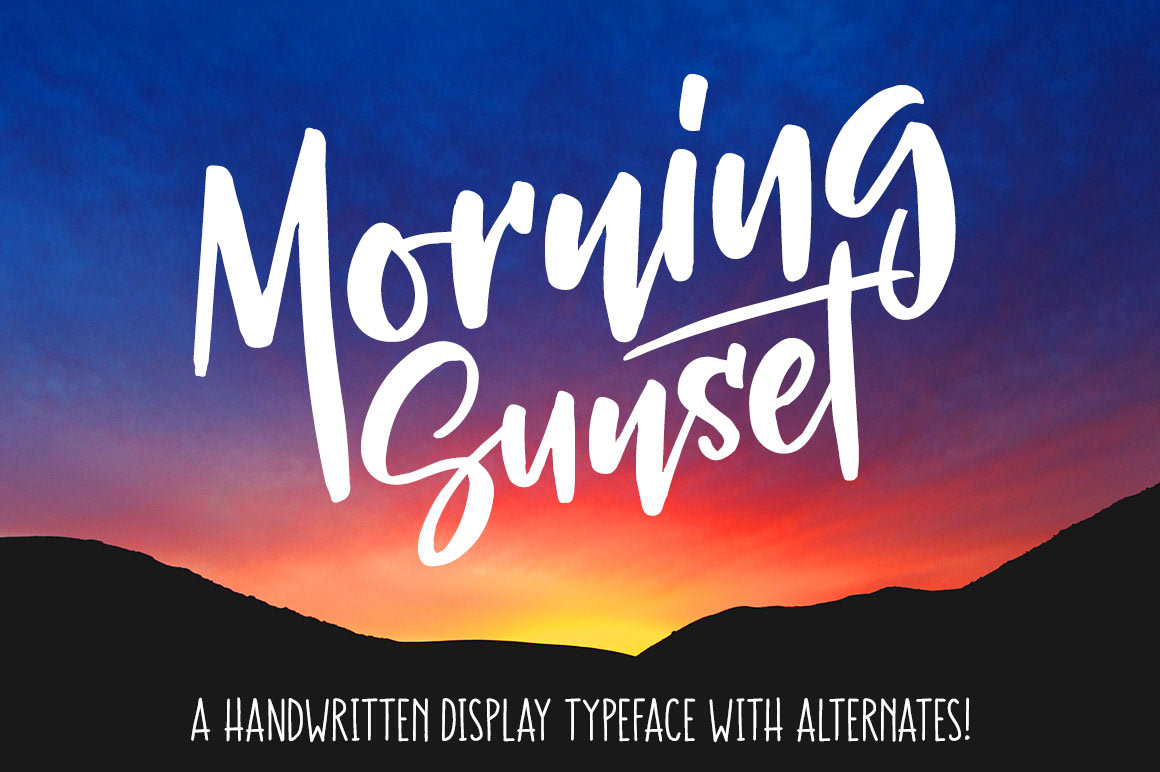 I name my fonts based on how they "feel" to me. This one gave me a very beachy, oceanside feeling, and kind of both a sunrise and sunset vibe. Thus the weird, scientifically impossible, yet descriptive name: "Morning Sunset"! It's a handwritten display typeface, with some of the quirks and bumps that come with handwriting, yet smooth enough for crafters and vinyl cutters.
This typeface includes a full set of stylistic alternates: the uppercase A-Z are larger and more dramatic than the standard set, while the alternates for lowercase a-z all have connecting tails, allowing you to mix and match the standard and alternate lowercase letters for a handwritten look.
Morning Sunset also contains a full set of punctuation, 15 double-letter ligatures, and over 200 accented characters for foreign language support (including English, French, Spanish, German, Polish, Romanian, Portuguese, Swedish, Finnish, Norwegian, Danish, Esperanto, Czech, Dutch, Welsh, Filipino, Turkish, and more!)
- Both OTF and TTF file formats
- Standard uppercase and lowercase alphabets
- Full stylistic alternate uppercase and lowercase alphabets
- Standard numbers 0-9 and punctuation
- Over 200 accented characters for foreign language support
- 15 double-letter ligatures
- Fully PUA-encoded for Character Map / Glyphs panel access