Meddling Kids - a pair of all-caps handwriting fonts!
Meddling Kids is actually pretty close to my own handwriting. Heavy and smooth for easy crafting!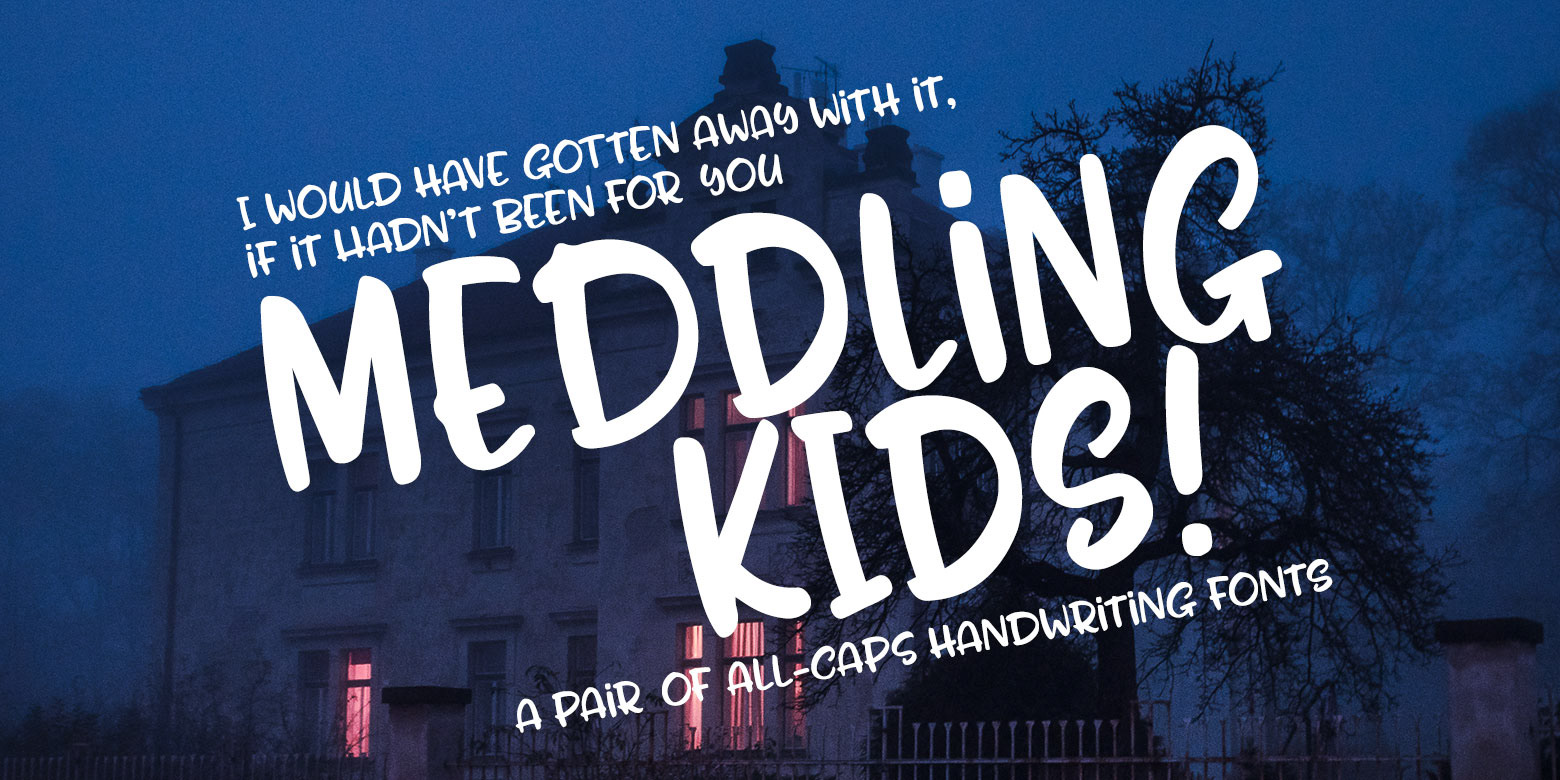 Meddling kids are usually the bane of one's existence, especially when they drive around in a groovy van solving mysteries with their talking dog. But now they can be fun helpers for all your crafting needs! This is a double-uppercase handwriting font (two sets of uppercase letters, one set mapped to the uppercase and one to the lowercase) so you can mix and match letters within a word. 
Whether you're in the mood for some narrow writing or something a bit wider, Meddling Kids has you covered with a regular and wide version.
Your download includes:
- Meddling Kids (in both OTF and TTF file formats)
- Meddling Kids Wide (in both OTF and TTF file formats)
Each font file contains:
- Uppercase A-Z
- Lowercase a-z
- Numbers 0-9
- Standard punctuation
- Approximately 300 accented characters for language support