Intruding Cat - free handwriting font!
Intruding Cat was made for a blog post about how to create a font using 100% free software. So the font is free as well!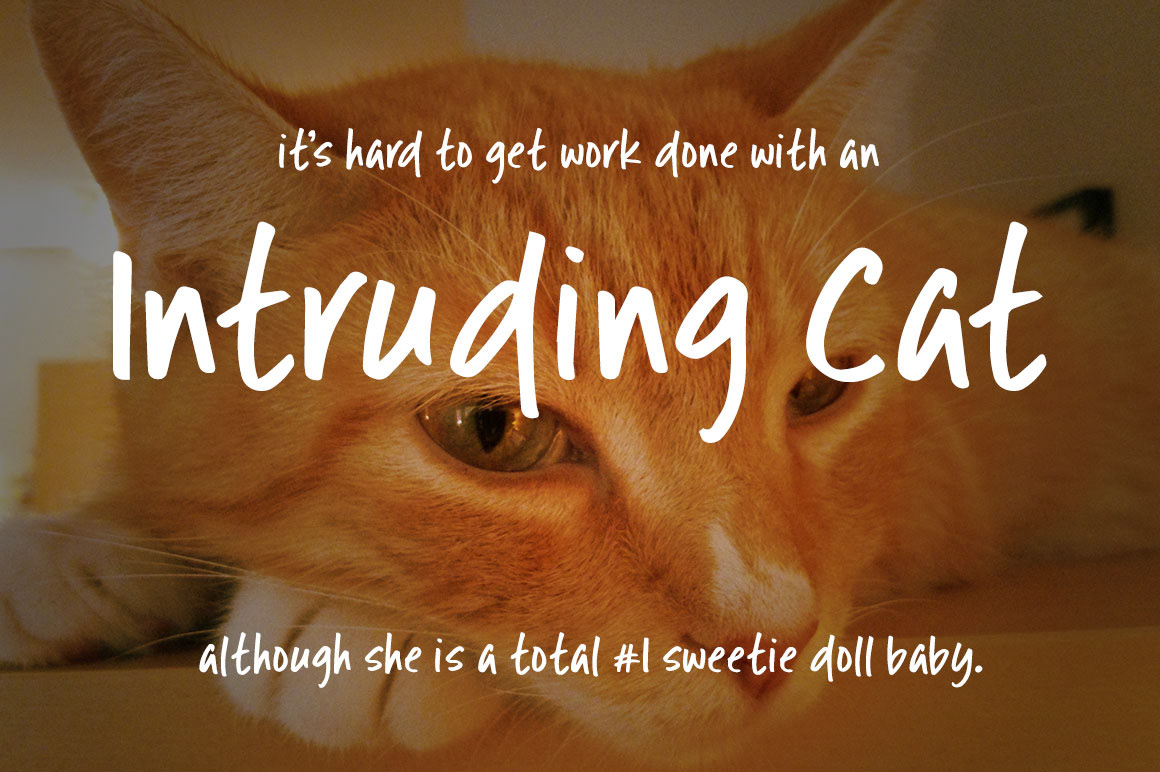 (I don't necessarily recommend any of those free programs for regular font creation work; since they're free and open-source, they can tend to be more complicated than necessary with a steeper learning curve than paid programs.)
As I walked through the steps, I ended up creating this font. It doesn't contain any accented characters, and the kerning isn't 100% up to snuff, because it was made for demonstration purposes on a timeline. But if you're looking for something hand-written looking in a kind of marker style, this is a freebie!