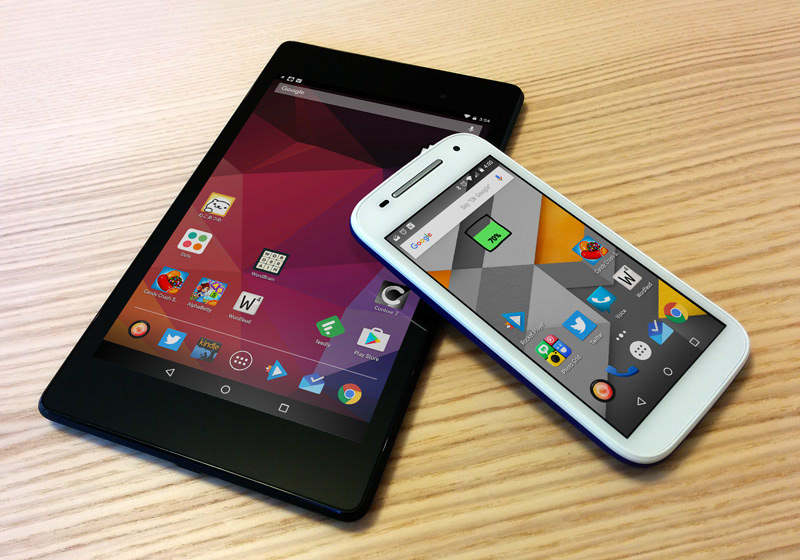 So many of the device mockups these days are Apple products, so while teaching myself to make mockups, I said to myself, "Self, let's make one with Android devices!" (Because I call myself "Self" when I talk to myself. Don't you judge!)
This mockup includes a Nexus 7 tablet (screen resolution 1200x1920) and a Moto E phone (540x960). The size of the full mockup is 1400x2000.
As with all my freebies, you can use this willy-nilly for whatever you like, personal or commercial!
(And yes, I have Candy Crush Saga on both of these. Don't you judge! Also, any WordFeud players out there? "themissy".)
(Google Drive; ZIP file; 11 MB)